What do we do?: CDI/ECU Repair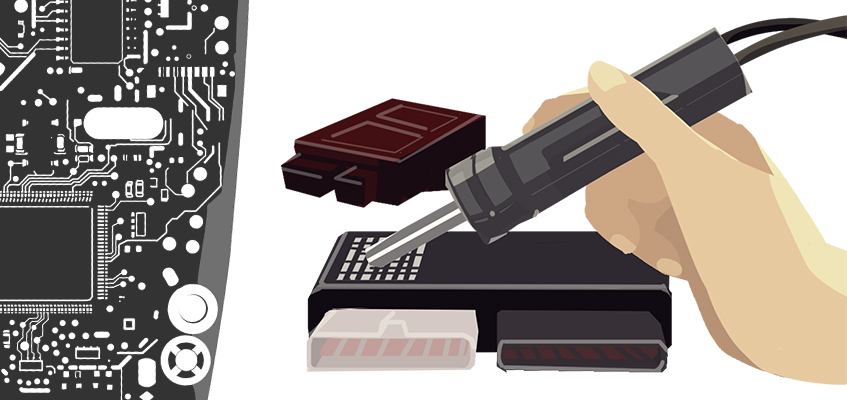 Is your unit not in the list? contact us!

Within 3 days
Fixed prices (go to prices)
Cause of defect
1 Year warranty!
Carmo electronics is able to repair a defective ignition and injection system very accurate and reliable. You only have to send your ignition/injection system to our company. Carmo electronics has developed a very unique simulation protocol to generate every possible kind of signal your motorcycle may generate. Repair is executed with high-grade parts and guarantees maximum reliability. Repaired units are finished with a very strong and durable coating that protects electronic parts for the influence of extreme weather circumstances.
The main benefit of repairing a unit in contrast with buying a more expensive new one, is the indication of the possible cause of defect. Even if the malfunction is not in the ignition/injection unit, but elsewhere in the electronic system. This information is supplied totally free of charge together with the repaired ignition unit.

Example repair videos (YouTube):

- Kawasaki ER5


- Ducati 16M ECU


- Yamaha XV700/XV750 Virago


- Suzuki GSX1400 ECU


- Suzuki GSXR750 sacs